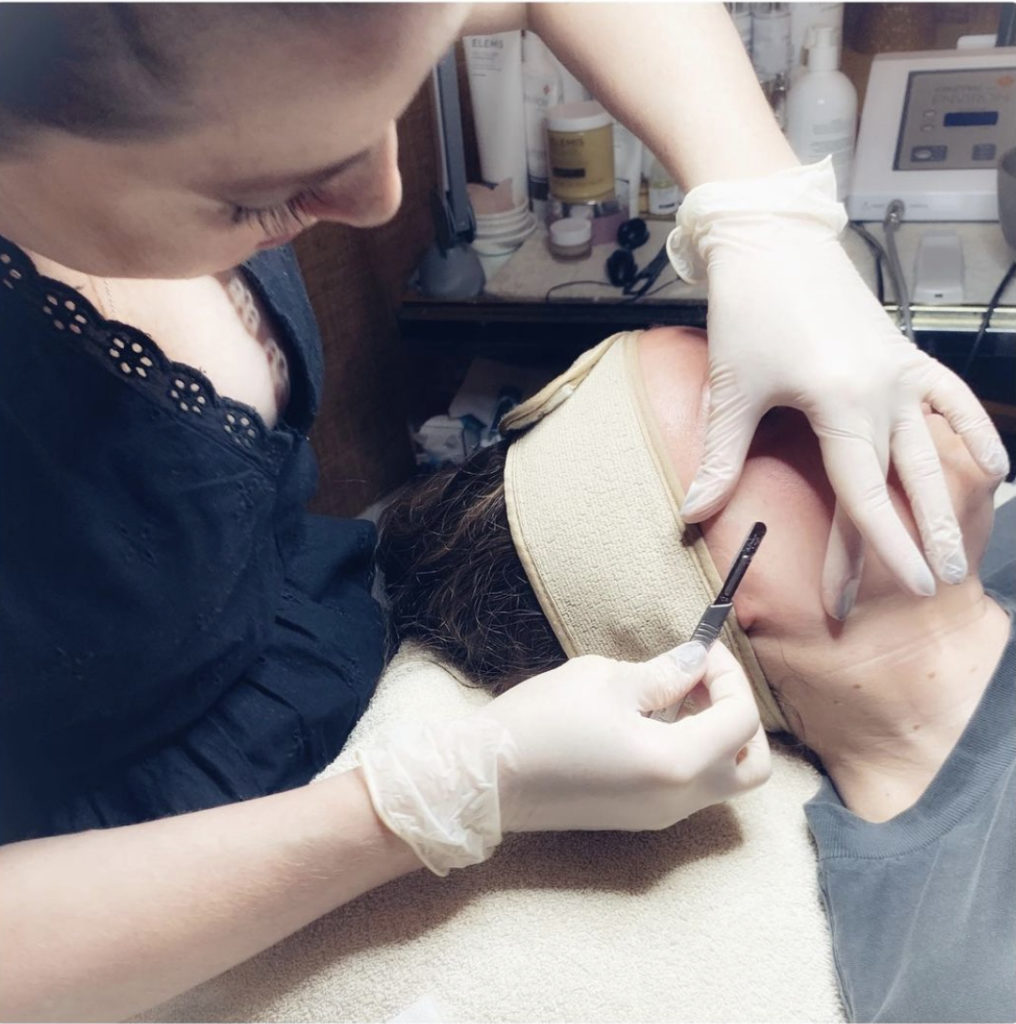 available as a stand alone or add on to any facial
An instant glow-getter is the quick and easy dermaplaning facial. Available as a standalone treatment (45 minutes) or as an add on to any full facial (an additional 20 minutes), this exfoliation technique uses a sterile scalpel to remove the fine vellus hair (the peach fuzz) as well as a superficial layer of skin… giving you instantly smoother and brighter complexion.
As a bonus? It's good for (almost) any skin type and can be done every 3-4 weeks.
#protip- dermaplaning will not make your hair grow back faster, darker, or thicker, (your hormones do that) but it may cause addiction because your skin looks so f*cking awesome.
The dermaplane facial includes a cleanse, a light peel, and dermaplaning. No extractions or LED included. Dermaplaning may be added to any full facial for an additional fee and time.